We're Not in a Movie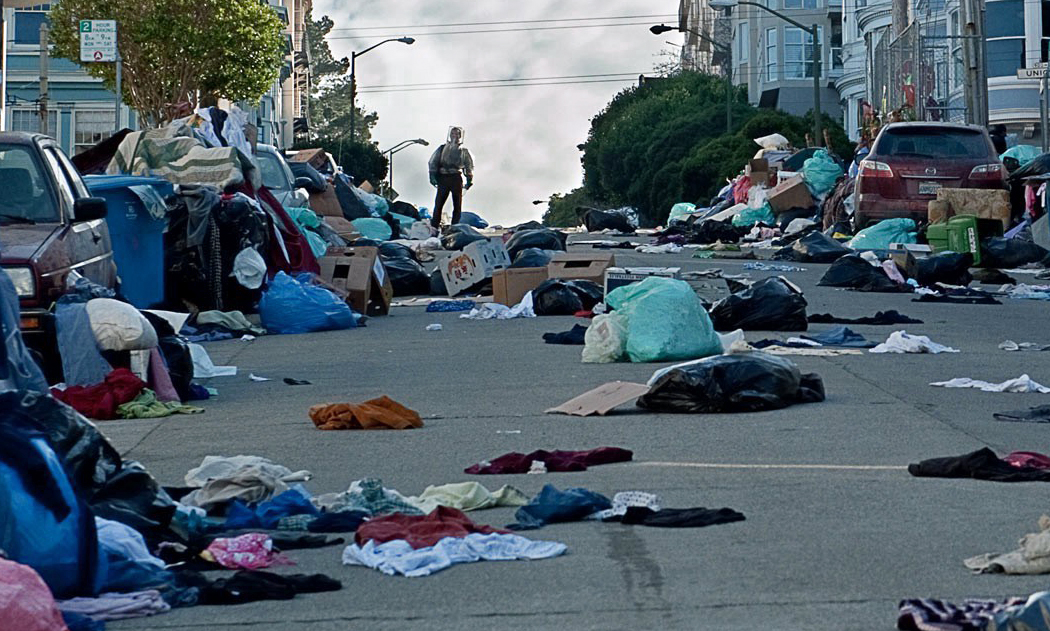 The other night I watched 2011's "Contagion," one of the most-streamed films during the recent COVID-19 shut-down. It was interesting, when I searched "Contagion," to find lots of other movies/programs pop up with similar plot lines: "Outbreak," "Containment," "Pandemic," "Carriers," "93 Days," and the ominously titled "How It Ends."
"Contagion" was truly remarkable in how it correctly anticipated a lot of the COVID-19 situation, beginning with the reality of a global pandemic with world-wide implications. However, where the movie—and others like it—gets it wrong, at least so far, is how dystopian things get and how quickly people resort to riots, foraging, social breakdown, and martial law.
Here in the real world, we're over a week into a set of pretty massive challenges, with stores and businesses closing, people being laid off, families being kept apart by shelter-in-place guidelines, shortages emerging, and a medical infrastructure being stretched to the max. I don't mean to minimize these very real struggles.
The good news, however, is that, despite the challenges, life goes on pretty well. My local Kroger is having a sale this week on milk, Lay's potato chips, and fresh produce; I hear construction crews working nearby; my bank is open and fully operational; and I've got my choice of a dizzying variety of delicious, cheap and readily available meals.
Again I don't mean to minimize the seriousness of our situation, nor am I unaware of how quickly things can change, but I do wish we'd all turn off the inner soundtrack we tend to have pulsing figuratively in our heads, along with the accompanying fear, panic, and despair. Life is far more complex and far more hopeful than a movie or tv series.
There are all kinds of reasons for that, but I'm a Christian pastor, so let me cut to the chase and say that the main reason I think life is always more complex and more hopeful is because there is a God who reigns over the real world. Modern Hollywood has a distorted view of God, and more often than not (like in "Contagion") he's not in the picture at all.
But you and I are not in a movie! Suffering is real, yes, but so is hope and comfort and blessing and ultimately redemption and resurrection. Our God is never swept along by the theme song, he never goes overlong and never looses control. Whatever we endure in this crazy life, he has promised to bring good out of it.
So please comply with the wise advice of the CDC; wash your hands; use hand sanitizer; practice social distancing; protect the vulnerable; smile; help any way you can as often you can; and above all, pray! Pray for healing, pray for protection, pray for wisdom, pray for our economy, pray for our nurses, doctors and health care workers, pray for our first responders, pray, pray, pray. Pray for repentance and revival.
And, with that, like one of our deacons Colton Huckaby always says, Take that, coronavirus!