Using Your Home for the Gospel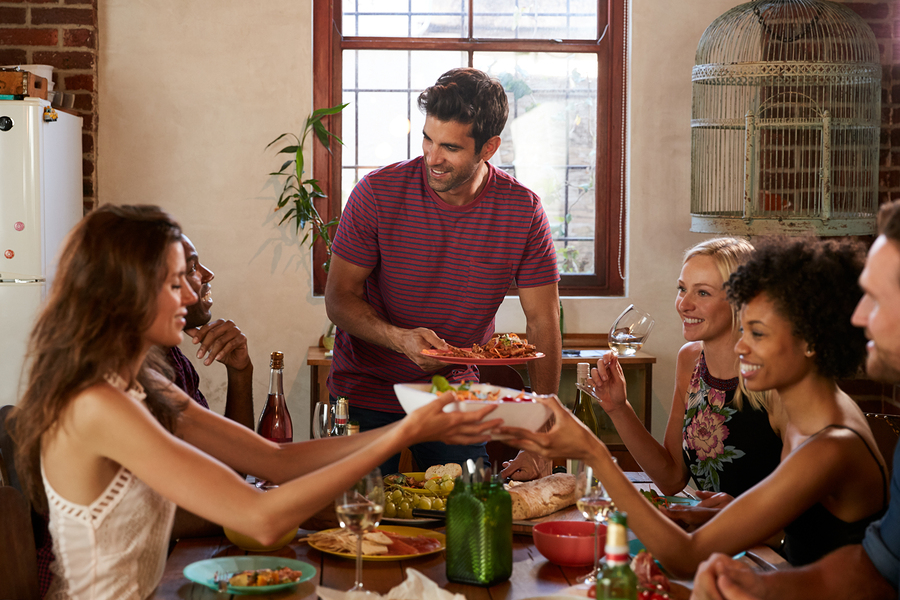 Do you think of your home as something you can use for the gospel? If not, you should.
Lately I've been reading Rosaria Butterfield's The Secret Thoughts of an Unlikely Convert. In the author's autobiographical reflection, she describes her dramatic coming to Christ from a life of sexual, moral, and spiritual rebelliousness. What do you suppose was the impetus for her first step towards Jesus?
According to Butterfield, it boiled down to a simple invitation by a local pastor and his wife to join them for dinner in their home. In their first engagement, and in several others that followed, her hosts did not talk about theology or "present the gospel," and in fact they didn't even invite her to church. So what did they do?
They were just friendly and hospitable, and they made it clear that their home was a place where she was truly welcome. Butterfield says it was that warm welcome, with no strings attached, which made the biggest impression on her and ultimately prepared her to trust them enough to ask life-changing questions.
Leslie and I recently moved to a new neighborhood. Over the past three months, we've made it our goal to reach out to our neighbors the same way Butterfield's pastor and his wife reached out to her—hosting them in our home, and sharing simple refreshments and open, honest conversation. So far, so good!
Have you considered inviting people into your home (or, if that isn't possible or convenient, to a local restaurant or meeting place), for times of social engagement, with no agenda beyond getting to know them and showing them friendship, neighborliness, and Christian love? Yes, you have to use care and common sense and may need to make logistical adjustments here and there to suit your personal living situation, but anyone can do it.
The fact is, you don't have to be a theologian or a well-trained apologist; you don't have to be a pastor or a church officer; you don't even have to be particularly out-going. You just have to be willing to open your heart—and your door—to let a stranger come in. Your home may be the place where your guest meets Jesus.
Hebrews 13:2 says, "Do not neglect to show hospitality to strangers, for thereby some have entertained angels unawares." When you open your home and use it to be hospitable to a neighbor, co-worker, acquaintance, or perfect stranger, you never quite know who God will bring through your door and how he will use you and your home to bring someone to Christ.