They Trusted Jesus' Resurrection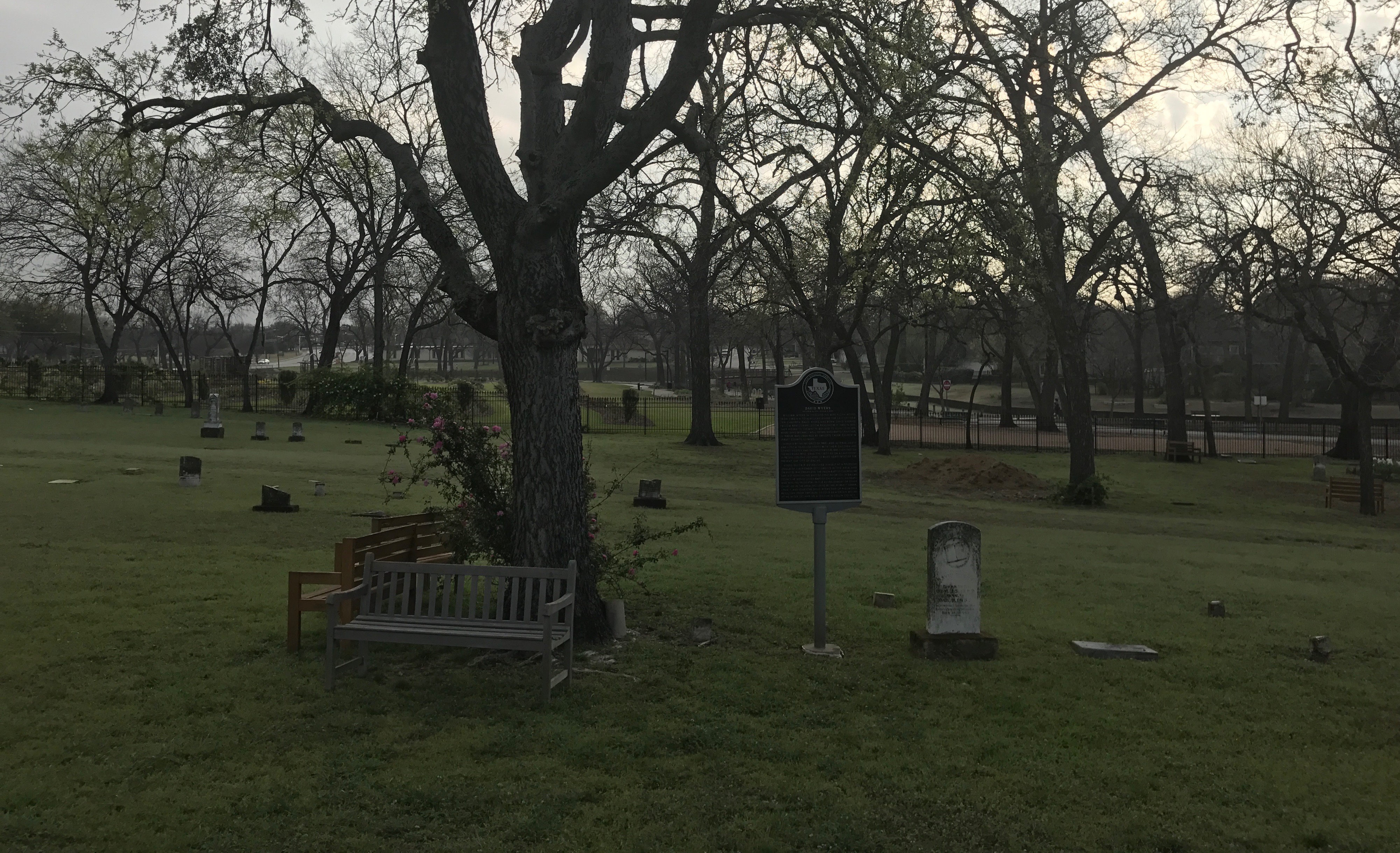 The pioneers who founded Carrollton, Texas, were people who trusted Jesus Christ and his resurrection. When they arrived in the mid-1840's—just a few years after the Battle of the Alamo—what is now Dallas County was a very dangerous place. The folks who moved here had to put up with everything from marauders to epidemics to natural disasters.
I recently made a pilgrimage to the old Keenan Cemetery in Farmers Branch, where many of our area's pioneers are buried, including one of my heroes, Baptist Pastor David Myers. Myers, who was instrumental in founding the first Baptist church in Dallas County, died near here on Wednesday, March 9, 1853, "after delivering a sermon in Collin County."
There's no wonder that Myers' headstone features a carving of a Bible. He not only died preaching, but spent his whole life opening the Bible to the people he loved. Church records, still in existence, make note of Pastor Myers' faithfulness and pastoral spirit. In his day, it is said, he was known as "the Moses of Dallas County."
Today, Pastor Myers' grave is surrounded by the graves of the Keenan family: Thomas and Sarah, who hosted Myers and the local church in their log cabin home, along with their sons James, John, George and William. Headstones, near their parents', indicate that James, John and George all died as children, and William died at just twenty.
What gave courage to the hearts of these intrepid pioneers? How could they face so much hardship and death? Their church's Articles of Faith give a clue: (1) "We believe that salvation, regeneration, sanctification, and justification are by the life, death, resurrection and ascension of Jesus Christ" and (2) "We believe in a resurrection of the dead."
Sarah Keenan's tombstone makes it even clearer. She died in 1872 at age 65. Surrounded by the graves of most of the people she'd ever loved—her children, her husband, her pastor—this pioneer woman's Christian faith stands in powerful display: "Sarah, Wife of T. Keenan, Died March 21, 1872, In the full prospect of a glorious immortality..."
There you go. Through the centuries, it's been the resurrection of Jesus which has given hope and joyful confidence to his people, however dire our circumstances may be. Of course, Christians experience death and hardship just like everyone else, but, because of Jesus, you and I can do so while trusting in "the full prospect of a glorious immortality..."
No violence, no illness, no natural disaster can separate us from Jesus, and his life, he promises us, is now our life. This Easter, let's all reclaim this great gospel confidence. May it stir us to greater boldness, courage and faithfulness. May it make us braver and stronger and more and more willing to go and do exactly what Jesus wants us to go and do.
Amen