Resurrection & Witness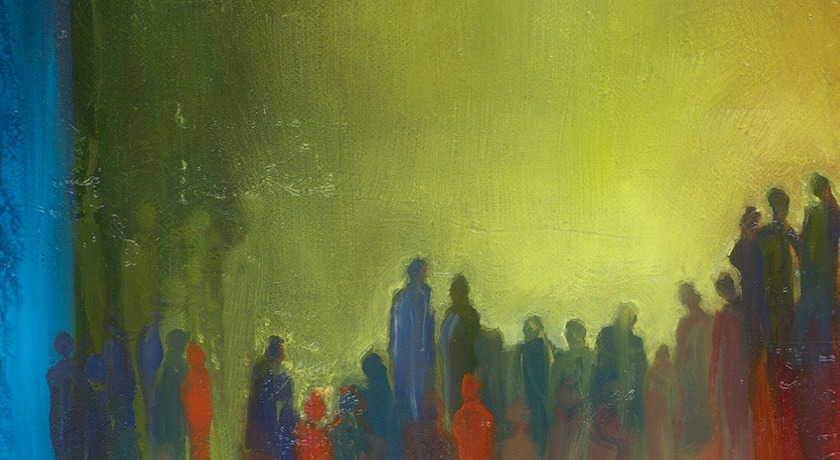 In 1 Corinthians 15, Paul reflects extensively on the intimate connection between Jesus' resurrection and the witness of Jesus' disciples—Cephas, the twelve, the five-hundred, James, "the rest of the apostles," and finally Paul himself. Since then, their witness has been passed down across the generations to us. Here are four simple things you and I can each do this Easter season to join in the church's witness to Jesus' resurrection:
First, invite a friend to church. Easter is such an easy time in Dallas to invite someone to attend church—co-workers, neighbors, classmates, family members. At Christ Church Carrollton, all our services over the next several weeks (up through Sunday, June 2) with be focused on the significance of Jesus' resurrection for us today. Then, on Pentecost Sunday, June 9, all of us will be encouraged to invite a friend to our special Pentecost service.
Second, make a friend. I hear all the time that Christ Church is an unusually friendly group of people. Let's make it more and more so! Please join Dalton and Cassidy Dallas, leaders of our Welcome Team, in greeting guests. Please wear your name tag, so guests can know who you are and spot regular attenders. I'd also like to encourage you to use your digital friendships (on Facebook, Instagram, Twitter, etc) to witness to Christ. Like, comment and share posts from our Facebook posts, especially upcoming events, like our Pentecost service on June 9.
Third, be a friend. Once you've made a friend in person or online, be intentional about developing that friendship. Ask about people, check on them, communicate with them, celebrate special occasions with them, invite them not only to church but to your social gatherings and activities. Take the initiative in showing them the love Jesus has shown us.
Fourth, pray for your friends. There is nothing more important than prayer when it comes to being a witness. Paul frequently prayed and asked for prayer for his witness to Christ. I have found that when I ask the Lord to give me opportunities to tell people about Jesus he does! Why not pray this month that God will open doors for you to share your faith simply invite someone to the Pentecost service on Sunday, June 9?