Mid-Week Update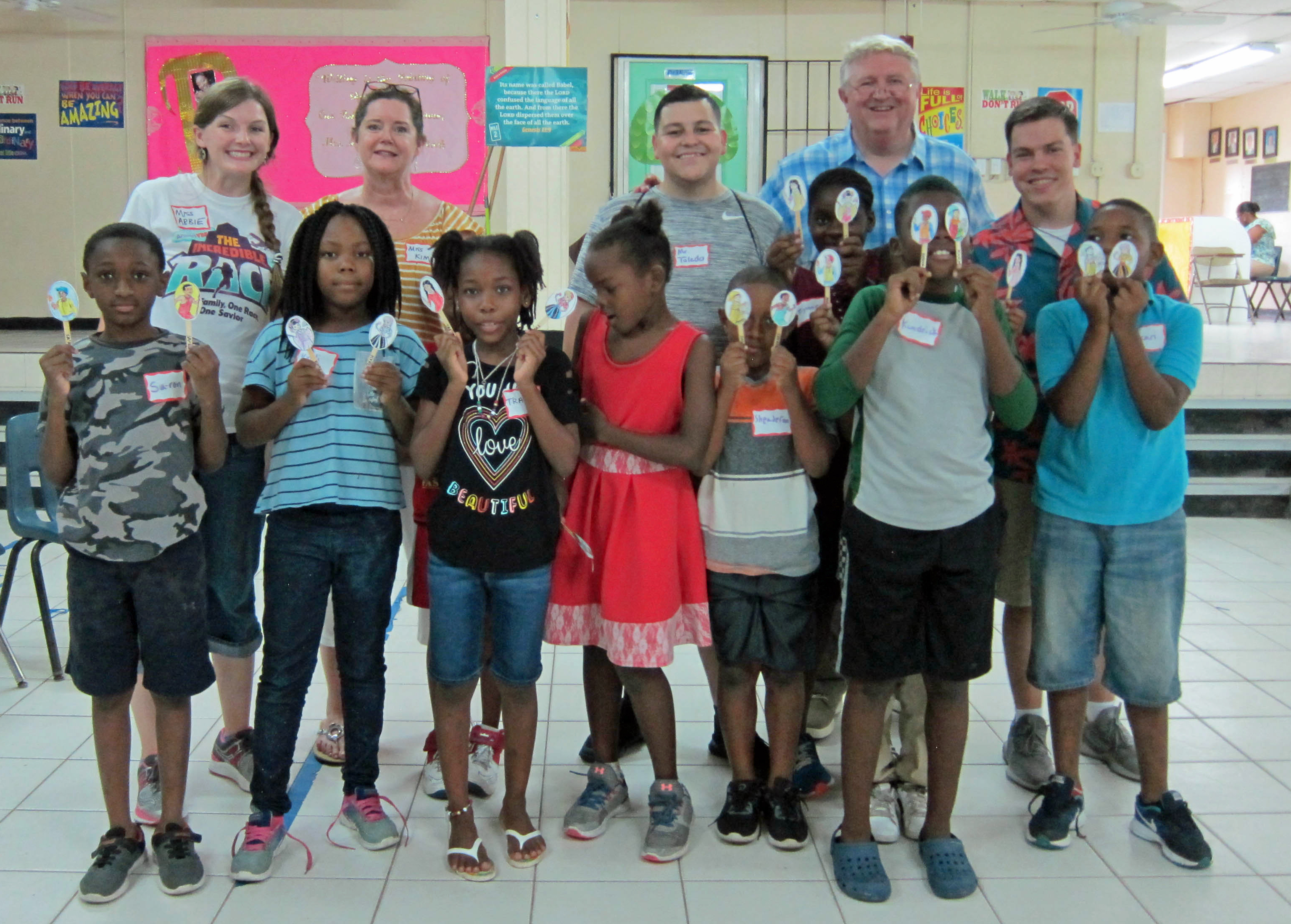 Teaching at the school in Yellow Elder is humbling. Even though the children have little, they are appreciative of much. When asked, one student said they were thankful for the sea, sun, moon, church and the Bible. Another student wanted to thank the Lord for her family. There is no doubt about God's providence even though the school has no air conditioning, meager supplies, and humidity as thick as molasses.

As I am teaching writing class, this can be an undertaking, but the children are patient and willing to learn. We (the writing teachers) ask the students questions about their selected reading, their home life, and personal preferences. With varying degrees of guidance, the children form their thoughts into sentences. The result is smiling faces of these precious children.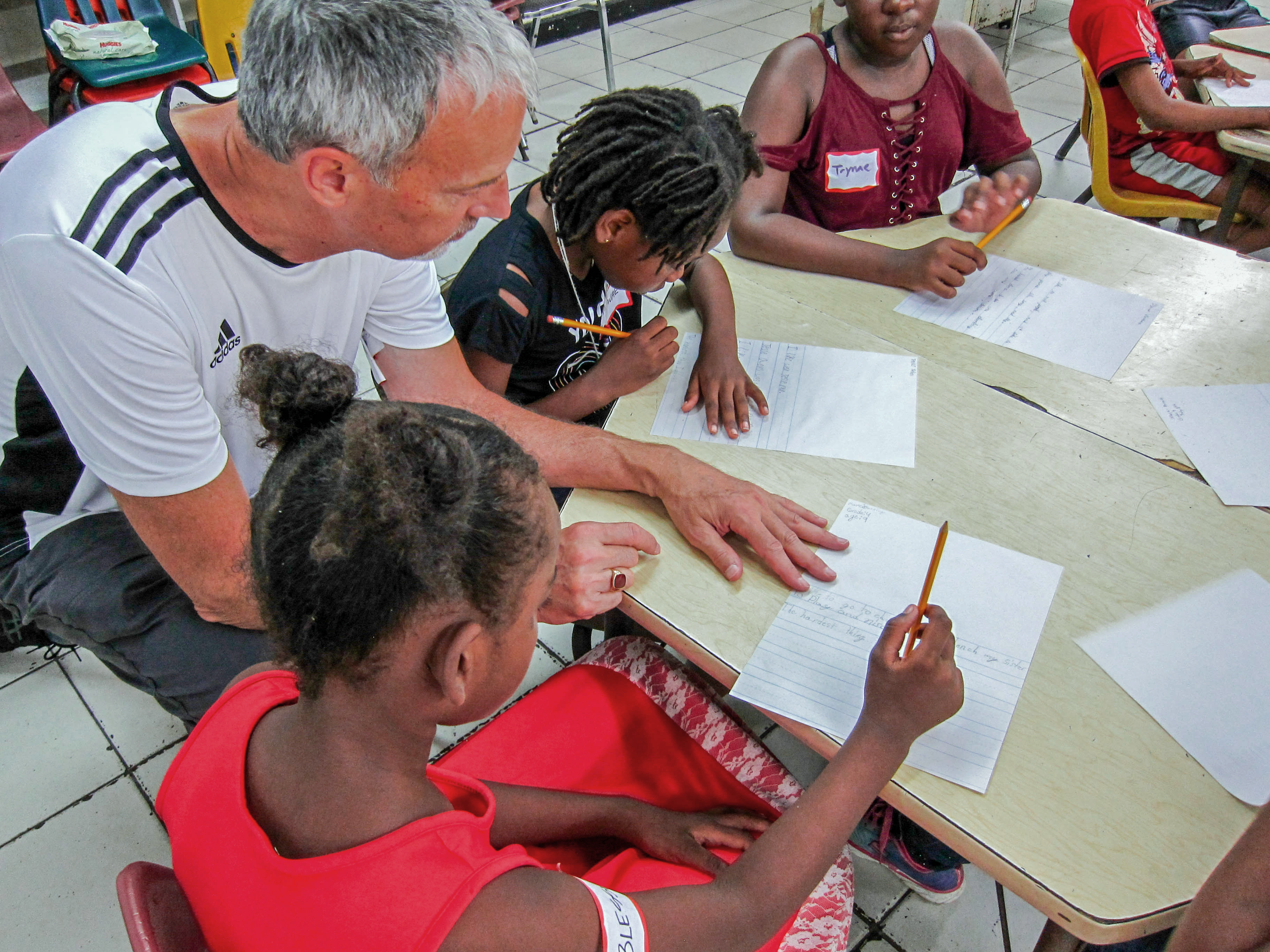 The youngest and oldest kids have different curriculums from the main grades. The first graders spend the period practicing their letters and forming words. They can get frustrated but with a little encouragement they are back to the task. The sixth graders are learning how to play chess. They learn the pieces independently and then integrate in a game against their peers.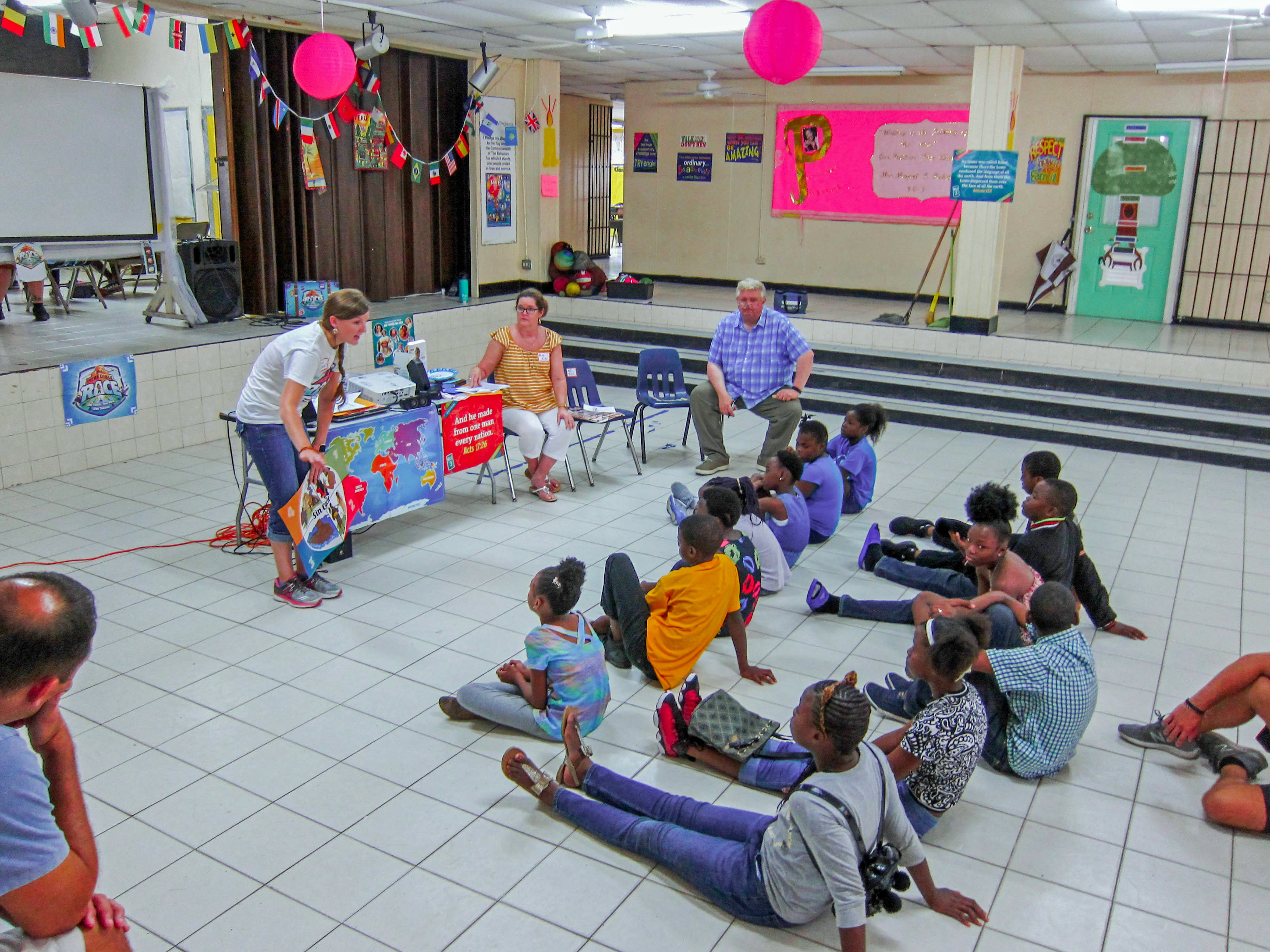 Outside the school, the mission team has learned about Bahamian culture. We have partaken in local dishes such as conch fritters, jerk chicken, soursop, and Christiana's special hot sauce. As I am typing this I have eaten a scotch bonnet pepper. My mouth is hot. Josiah, one of the team members from River Oaks, is rolling on the floor.

We have learned a lot about Bahamian independence from the Russel's, the Bahamian Independence day celebration, and the locals. We have all enjoyed our time here and we hope to be back next year.